Some f you have already noticed, this was only an April's Fool. JB.de will not go Amazon.



But for the future, I hope… No, I wish, that the one or other user will think about what he will post, before he post.
Thank you
Since several weeks, I noticed, that users are getting more and more unhappy, because they do not get the paints instantly, when they urgently need it. (If they don't get it, the World will end)
SoI have made a representative poll, (see here the results)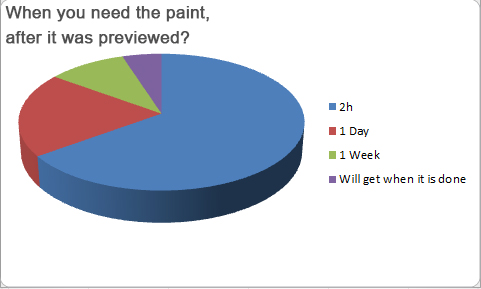 After some intensive brainstorming with the other members of JB.de I have decided to get in contact with Amazon. We negotiate a perfect deal for the impatient users.
JB.de will join Amazon Prime Now.
In future, when a paint apperars on the AIG forum, you will find a the following button below the paint. Simply klick on it, and you will get delivered the paint within the next 2h, guranteed.
No more wating, no more laborious installation, no more stupid questions at AIG, no more follow up certain topics. Simply unpack and you have it. 🙂
I hope this deal will be more adequate to you.
Have fun.:)